Interview
With the goal of improving on-campus student activitiy experience, the team interviewed student club leaders and regular students. Our goal was to determine students' level of interest on clubs along with their previous experience in finding them. Moreover, we wanted to learn more about the recruitment process, on the ease to find new members and on the communication with current club members.
Sequence Flow and Cultural Models
Based on each interview, the team created sequence flows, to better understand the dynamics of club search, and cultural models, simbolyzing the entities and relations involved. That helped us to better understand the problem context and to visualize it.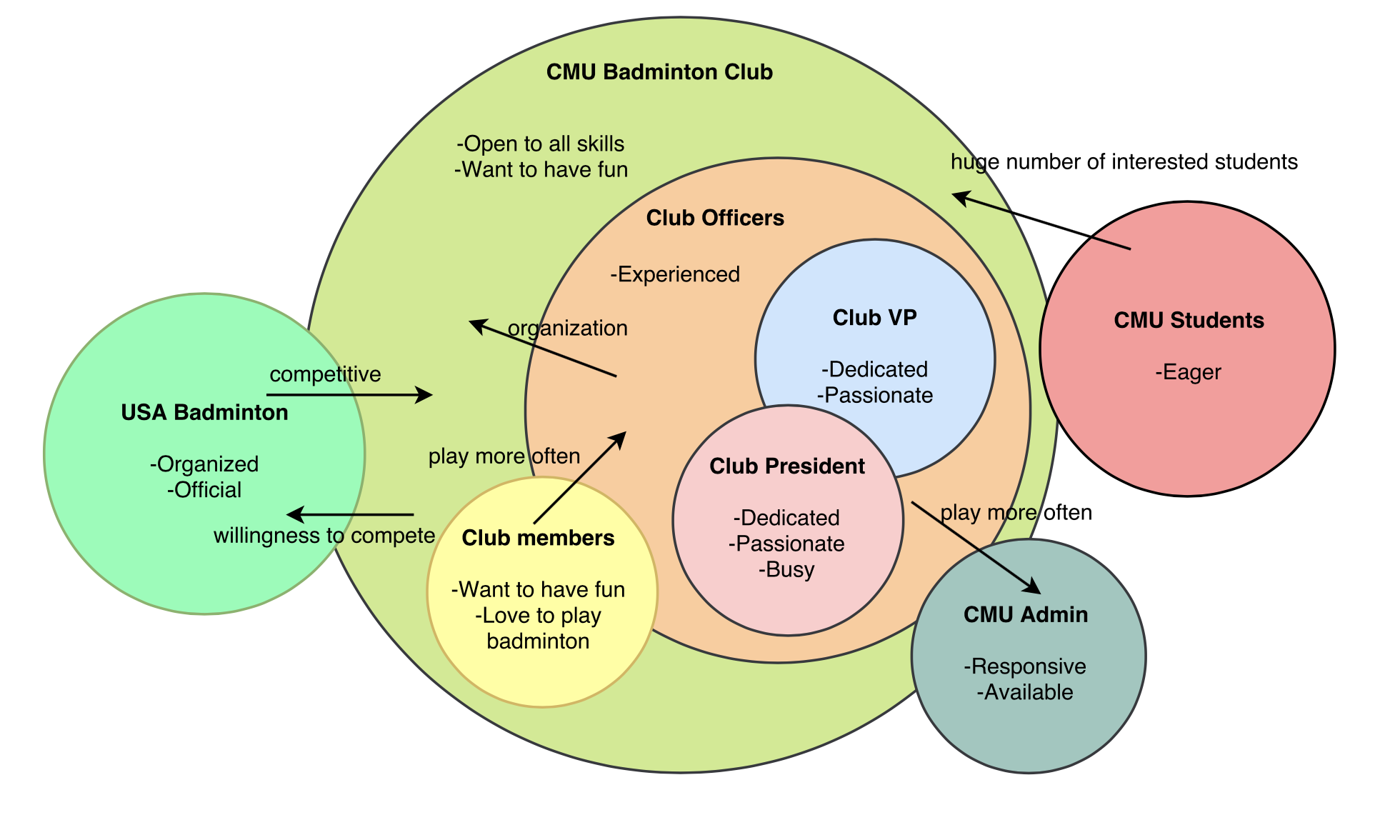 Affinity Diagram
Interview notes were divided by similarities, using an affinity diagram. They were firstly grouped under blue labels that represented their essence and concept. These groups were then combined under pink labels, simbolyzing common issues, which were them grouped again into potential goals, under green labels.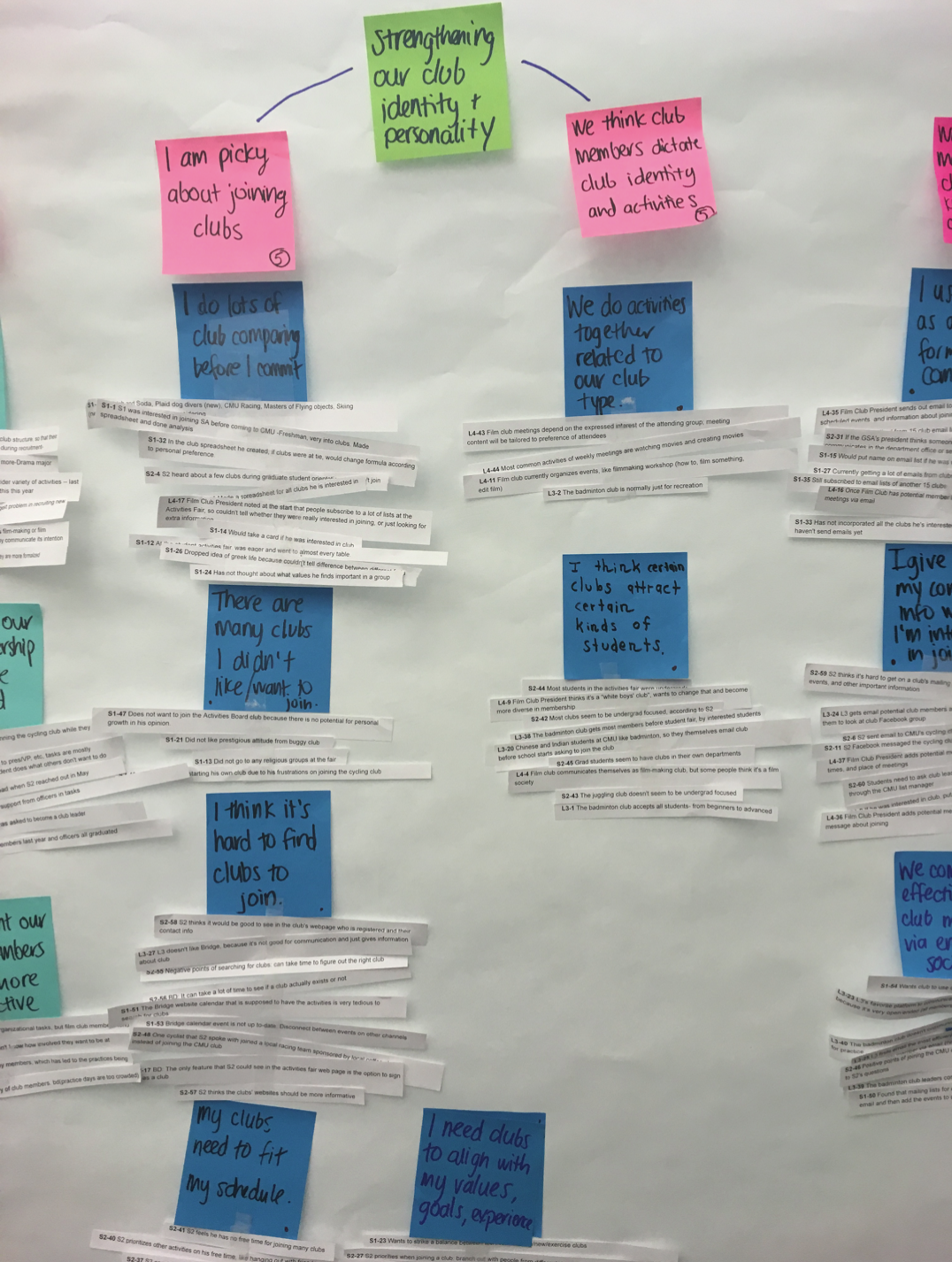 After using the affinity diagram to understand the main issues for both students and clubs leaders, we consolidated the individual sequence flows and cultural models from each interviewee into a more general flows and models. Doing that gave us a more general understanding of the dynamics involving club leaders and potential members and how entities would influence them and the process of joining clubs.