After research, we generated and tested ideas by using the following methods:

STAKEHOLDER MODEL

DESIGN SPRINTS

STORYBOARDS & SPEEDDATING

REVERSE ASSUMPTIONS
Stakeholder model
In order to generate more ideas in a faster and more creative way, we first used our stakeholder model to identify pain points between the entities and the values exchanged by them.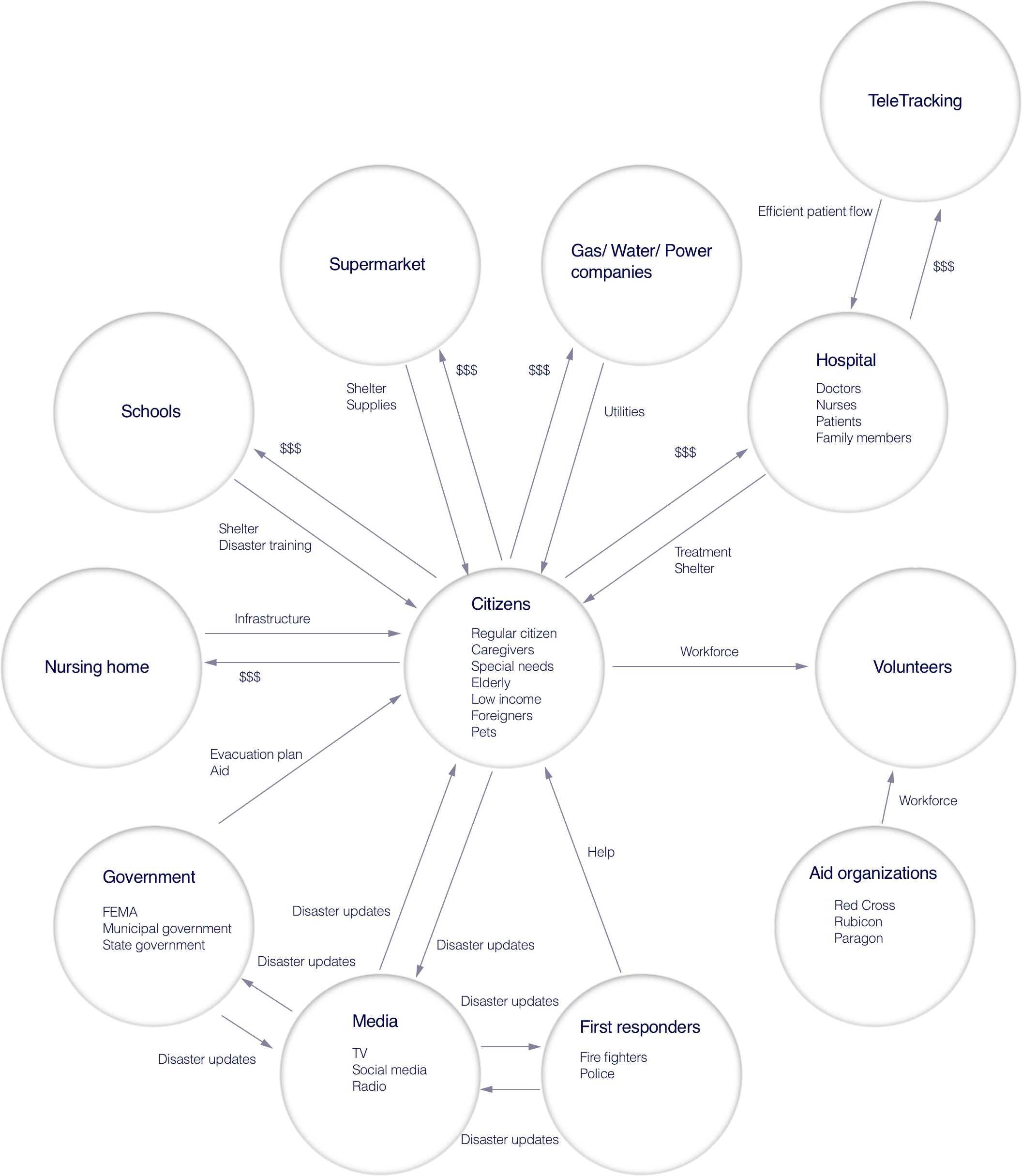 Design Sprints
By generating ideas through design sprints, we were able to be creative and think out of the box. The methods used were:

FUTURE PITCHES
Pitching viable ideas based on previous research.

HOW MIGHT WE
Thinking about how we might solve previously identified problems.

CRAZY 8's
Generating 8 different ideas in 8 minutes.

VISIONING
Collaborative sketching to generate solutions based on How Might We prompts.
Storyboarding & Speeddating
From all ideas formulated in the design sprint we selected the most promising ones and created 6 storyboards, each portraying a different solution. Selected ideas focused on citizen redirection (2x), hospital expansion, forcing citizen action, tracking non-patients, having non-patients at hospitals as volunteers.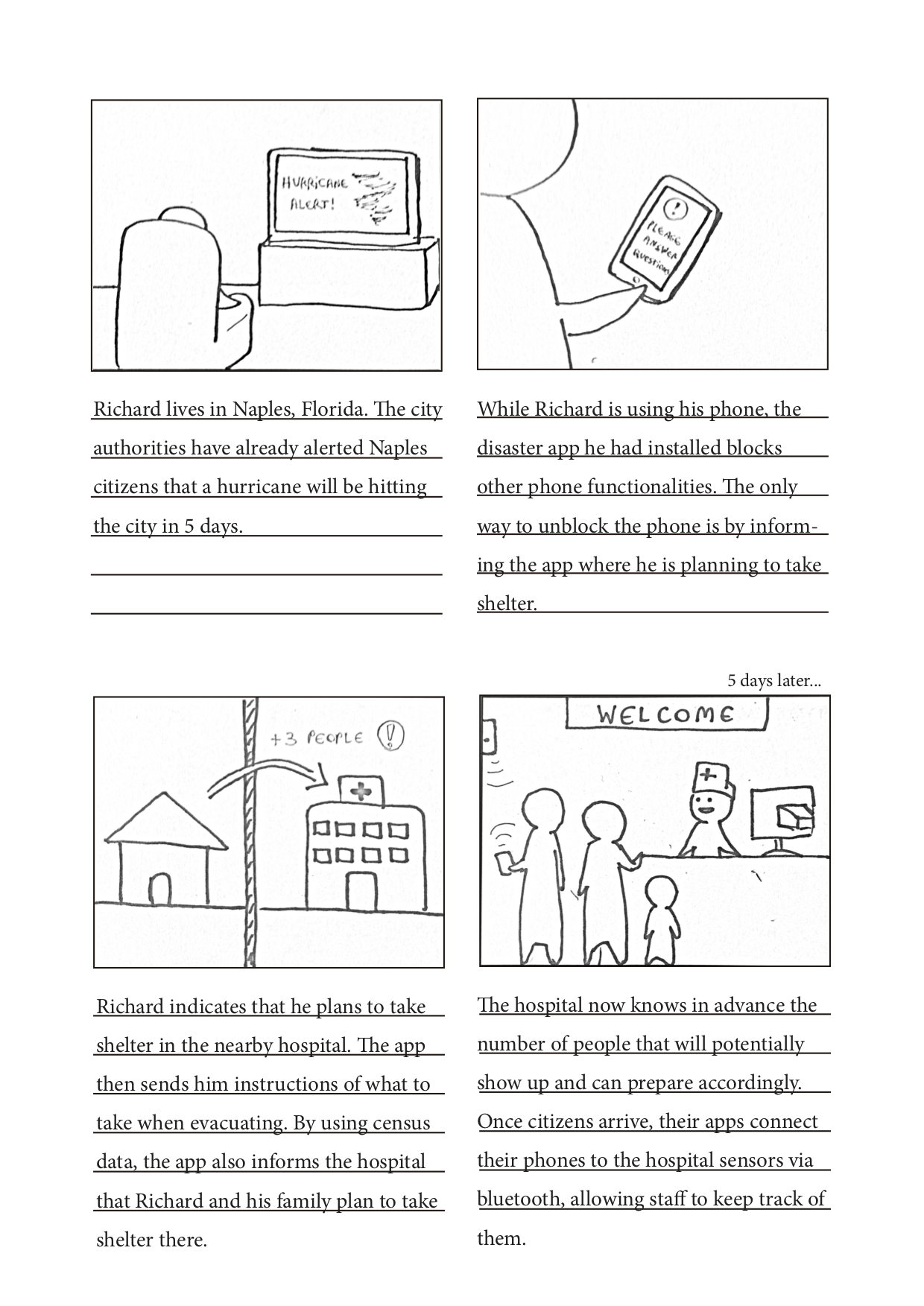 In order to evaluate our ideas we had an onsite client meeting, where we showed them the storyboards and evaluated their reactions. We wanted to understand whether or not users would feel the need for using and adopting our proposed solutions.
The client reacted well to the ideas, but indicated that:
The solution should be more citizen focused.
There was no restriction on the kind of technology the final solution uses.
The solution could be a service but it should have a product (such as an app) as a part of it.
Reverse assumptions and 20 questions
Taking into account client feedback, the team conducted another design sprint, using a methodology that would help us reframe the problem and look at it from a new perspective.